To Love You Need Integrate Three Basic Aspects:

Knowledge, Skills and Attitudes


Love is to have:
Knowledge necessary to make the change. Know

Skills to make the change. Know-how

And the most complete and total willingness to make change. Want to do


Welcome to skills to love. A website that will help you begin to do new things and stop doing other things that do not help at all to get the results you're after. You're going to see, as your work progresses and improve your quality of life


Let me help you know new ways of thinking and making things to get the success you seek. If you keep doing things the way you have done them until now, you could only aspire to get the things you currently have..


People's deepest and less understandable needs are the following:
The need for companionship. They feel lonely to such level that they settle.

The need to feel loved, but they don't understand that is an option.

And the need to be happy without thinking that happiness is an attitude and not a product.


All these needs are compounded by our parents, education, religion, society and media which do not contribute at all to this situation in order to change. On the contrary, they are used to own benefit manipulating, especially media.

We are victims of this situation which we must correct. We are not guilty, but we are responsible for our own life. We must wake up and correct.


From these premises, This model "the house" is born, as the following image shows.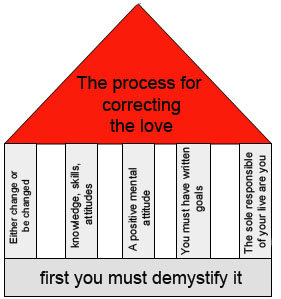 Pages in this web site are organised according to the model I call "the house".


This model "the house" with a foundation, five pillars and a roof.


Each part of the house describes the important elements of the art of loving.





Now read this: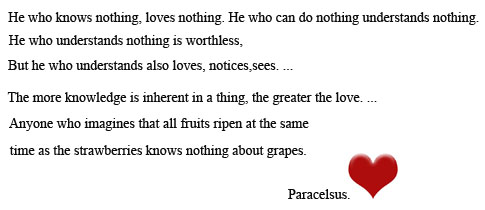 This is a truth. Only if you understand that you cannot comprehend others if you not understand yourself first.


Skills To Love Comes To You!
---
Please subscribe to my monthly newsletter.
You must start with yourself
It tells you each month about the various aspects of you. The most important thing is to enjoy your
journey of discovery!
,including some great stories and provided a range of exercises. Sign up here...
Please subscribe to my mini-love blog and Keep up-to-date with all new skills-to-love.com pages, the minute they go up (special postings, too). Get Love Blog notices at your favorite RSS feed reader including Google Reader,My Yahoo!, etc. (What's an RSS feed?)
demystify,to remove the mystery from; make clear ) any words especially the word love
three important tools in the process of correcting love
The human body need .To avoid disorders, the human body needs around seven liters of water per day
Food is essential for you existence and when we talk about it there must be three aspects very well understood and that I call the QQC
The present , it is the only one in the time scale due to it is the only place where you can do or undo
Managing change diagram shows the emotional stages we all go through when faced with any change
What is love? Is energy.Everything is full of that substance. It is a tool and a force that moves everything.
Awakening means to understand that love and seek is inside you and not outside
best love stories are: Romeo and Juliet, Cleopatra and Mark Anthony,BUT
The family love is having an attitude where you are you and I am me and, where together we accomplish family love
Parenting, marriage and relationship advice for building healthy and exciting love relationships
All you need is love and Jesus love teach you to wake up and be born again
Astrology love compatibility is match the physical energy,emotional,mental and spiritual
Zodiac love match is to talk about energy where you must think that equality of signs are related to the energy and specially as we have used them until today
Contact me,I enjoy talking with those who have questions about web
The love blog keeps you up-to-date with all additions and changes to the Skills-to-love.com Web site. Subscribe here.
Would you like to share your knowledge about love? Great, find out how you can submit your story or tip here.