Welcome to Skills-To-Love.Com To Contact me


I enjoy talking with those who have questions about it.




Contact me Form
Send feedback, ideas, thoughts and questions via the form below. They appear on this page (below).
"Talk" to you soon!


Ask A Question, Share A Thought...
---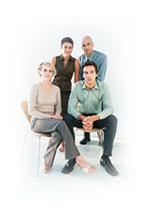 This web site is intended to people who want to love. Whether you are living a relationship you want to change. It doesn't matter the age, sex or what religion you belong to.
I want to share with you my experiences, give you a complete guide of love for everyone. Young couples, elder people, heterosexual, homosexual, families, single people. Everyone!

To help you live with love in all levels, both with yourself and the ones around you.
Please fill in the form below. I will get back to you within 36 hours. :-)
Love is an energy from which we were born and to where we will return.

When waking up, when becoming aware, you will be able to change your attitude towards life, your way of living and relate. In one word, love.

There are many things we must learn, but not all of them are important, our natural abilities are.

Love, the way I see it, is always present even when visibility is not clear enough. Love awaits in silence for you to be able to comprehend and choose it in your life.

To unite love and seek you have to wake up.Waking up is the most beautiful work of the world and that waking up is YOU.
YOU ARE YOUR WORK


return from Contact me to home page